Casse-Croute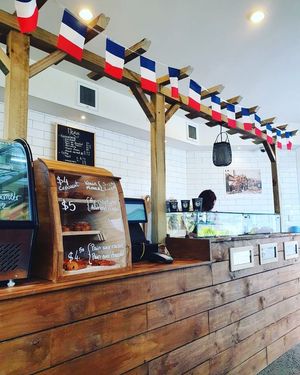 It was mid-2020 when Casse-Croute owners, Laki Dometakis and Anne-Constance Gay found themselves caught up in the cruel blow Covid19 delivered to the aviation industry. Laki had spent 26 years with Air New Zealand (and Ansett New Zealand prior to that), honing and perfecting his approach to delivering and coaching world-class customer service. Anne was no stranger to exceptional customer experience herself, after previously co-owning Chateaubriant, a successful French café in Devonport, before going on to also joining Air New Zealand. Seizing the opportunity to combine their passions, 'voila!' Casse-Croute was born.

Outstanding customer service in a café setting is nothing without exceptional food as well. Anne's French heritage - growing up in France and then living in the beautiful Reunion Islands has served as the foundation to the theme and intent of the café, the food they serve and the ambience Casse-Croute's customers love.

Casse-Croute (pronounced 'Cass-Croot') means 'snack' or a 'quick break for food' in English – and that is exactly what Laki, Anne and the team at Casse-Croute proudly deliver. Quality, delicious French-inspired food. Our passionate barista Jang with over 10 years has teamed up with Biogro Organic certified 100% Arabica from family business roaster Chiasso (Devonport) to make your favourite coffee and a fine selection of high-quality beverages.
Casse-Croute
46A Stanley Street, Auckland Central, Auckland 1010, New Zealand
COVID-19 LEVEL 3: The cafe will be open at slightly reduced hours below. See you soon and stay safe!
Monday - Thursday: 8am - 2pm
Friday: 8am-2pm
Saturday - Sunday: Closed
Public Holidays: Closed
09-212 6306
SOCIAL MEDIA: