Certified Translation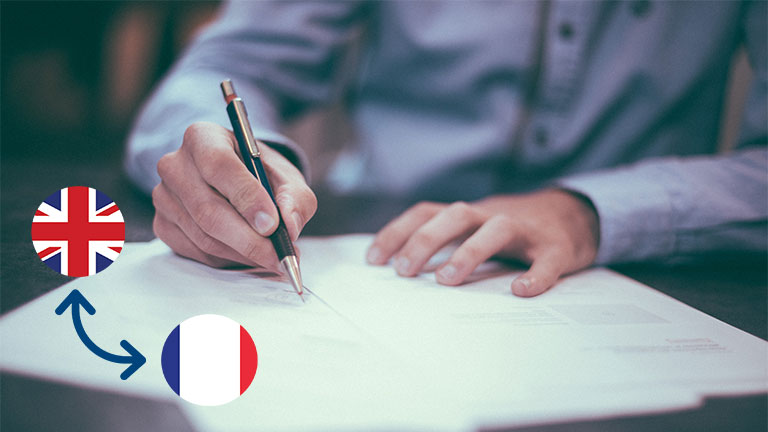 Translation
We offer translation of personal or business documents at a competitive price.
French to English, English to French
Translation of your documents in less than 72 hours*
Our translators provide approved translation service for all your certified translation needs in New Zealand. Translations for Immigration New Zealand, NZQA, NZTA and more.
We provide translations from French to English and from English to French for the following documents:
Personal documents and certificates, including birth and marriage certificates, police records, driving licences, driver history, identity documents, PACS and documents proving relationship.
Diplomas, academic transcripts, reference letters, enrolment certificates, resumes, payslips and course curricula.
Translation and localisation of website content to expand your business globally and reach English-speaking audiences.
Business documents for internal/external use and compliance purposes, as well as communication material and more creative marketing/advertising content.
Proofreading and editing of English by a native English speaker, including academic writing, conference papers, employment documents, articles, creative writing and more.
Translation of general, informative and creative texts, such as news articles, travel writing, blog posts, information brochures, travel and tourism content, digital marketing material and more.
*Translation time frame depends on type of document to be translated, word count & urgency required
Ask for a Translation / Get a Quote
Financement - Chèque Relance Export (CRE)
La FNZCCI est un opérateur agréé pour le Chèque Relance Export.

Le Chèque Relance Export prend en charge 50 % de prestations de traduction textuelle. La traduction doit être d'un montant minimum de 200 € HT, et la prise en charge est plafonnée à 800 € HT. Elle doit porter sur des supports en rapport direct avec la démarche d'exportation, tels que plaquettes commerciales, institutionnelles, supports de communication, fiches produits, site internet dans la langue des affaires des pays prospectés, catalogue produits, documentation technique, brevet, traductions assermentées. Attention : les prestations d'interprétariat, de transcription et de traduction audiovisuelle ne sont pas éligibles au CRE.
Contactez-nous pour en savoir plus