Best French Cafe & Bistro
Le Café de Paris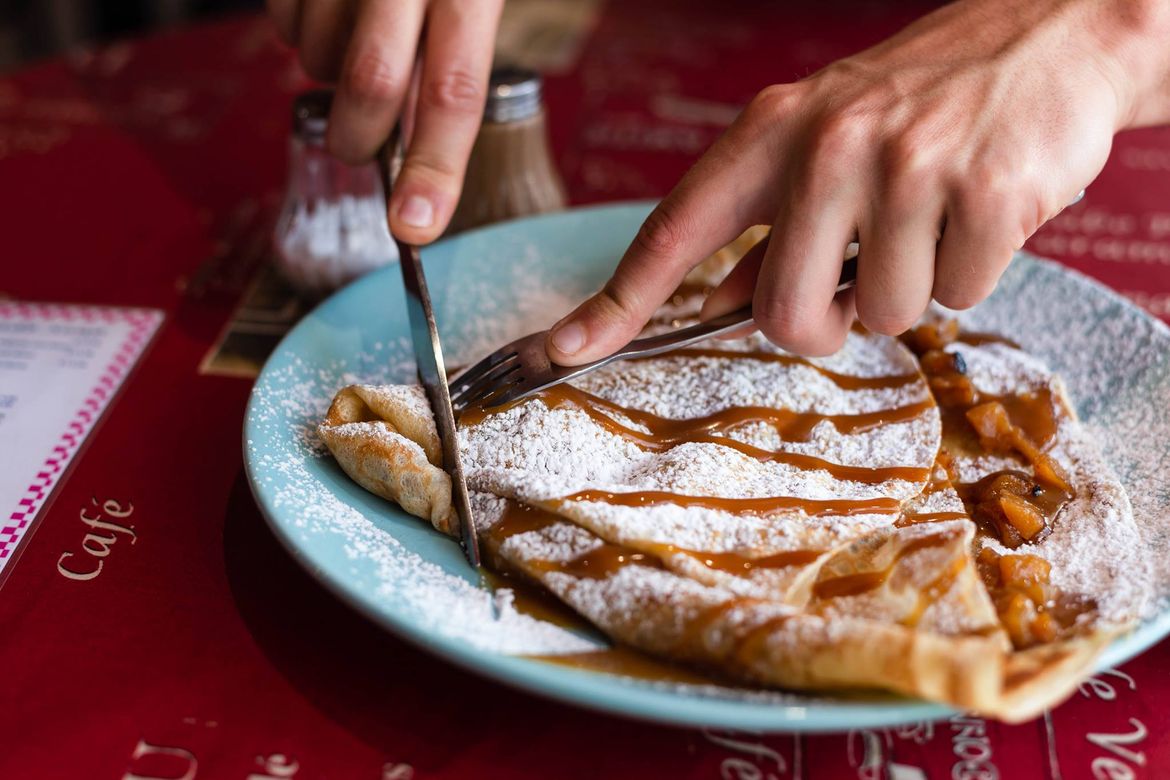 Le Café de Paris, french flair in the heart of Rotorua
In the heart of Rotorua's CBD, le Café de Paris has been serving a taste of France for close to 20 years. French owners, Alain (from Lyon) and Valérie (from Pau) greet locals and visitors with a friendly Bonjour, making the café a staple in Rotorua. Locals love the selection of authentic crêpes and assortment of pastries, but most of all the impression that you could find yourself in the middle of a Parisian café without the jet lag.
Saturday mornings are a coveted time for locals where it's not unusual to overhear the local French community engage with locals in French lessons and friendly conversation. Valérie and Alain are often the first port of call for newcomers to the city with Valérie playing trait-d'union and connecting many with like-minded locals. Le Café de Paris is also a favourite for visitors to the city, where they often start their day with some fresh croissants and local tips; along with the best mountain bike trails from Alain.
Le café de Paris serves breakfast and lunch inspired from classic French dishes, and a variety of kiwi favourites reinvented with French flair and savoir-faire. Alain and Valérie are always happy to share French culture with visitors and manaakitanga with the community.
Le Café de Paris
1206 Hinemoa Street, Rotorua 3010
Tuesday to Friday: 7:30 am - 3 pm
Saturday: 8 am - 3 pm
SOCIAL MEDIA:
Website: https://www.cafedeparis.co.nz/
Facebook: https://www.facebook.com/cafedeparisrotorua/
Instagram: https://www.instagram.com/cafedeparisnz/
---
Tartines French Cafe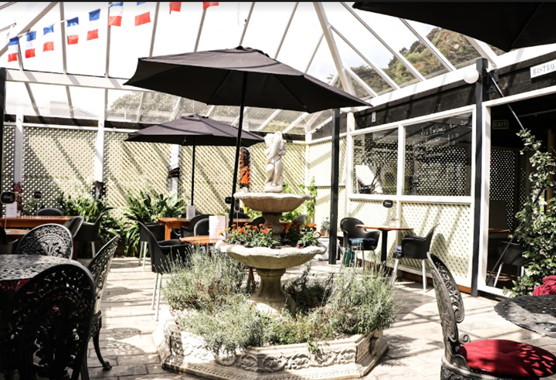 Tartines French Cafe is proud to be a part of the Eastbourne Community. Nestled in the Village Corner, it boasts a beautiful, warm and sunny conservatory with lots of space to enjoy authentic French patisserie's as well as breakfast/ brunch & lunch.
Camille Furminieux, the owner, comes from Rhone Valley in France where she obtained a Hospitality Degree, specialising in Fine dining. At 19 she left France and travelled her way through Ireland and America where she explored & developed her passion for customer service and French cuisine.
Landing in New Zealand in 2011 she fell in love with the beautiful land, people & lifestyle. After exploring the country, Camille settled in Wellington where she spent 7 years working at one of Wellington's leading fine dining restaurants.
In 2018 Camille decided to venture out on her own and had the opportunity to set up Tartines in the beautiful village of Eastbourne. It was an easy decision as Eastbourne reminds her of the quaint village communities back home.
Head Chef, Laurent Loudeac who joins Camille recently, also comes to us from France but spend the last 25 years in New Zealand.
The pair has been working together for almost a decade and won in 2015, the Global Dilmah Real High Tea Challenge held in Sri Lanka.
Their aim is to create an authentic French menu that they can share with the good people of Eastbourne. A little piece of France, with all the delights of their childhood memories of café and home cooked treats.
Tartines French Café
Village Corner 1/2 Rimu street, Eastbourne, Lower Hutt 5013
Wednesday, Thursday, Friday, Saturday, Sunday: 7am - 4pm
Phone: +64 210 288 53 47
Email: tartineseastbourne(@)gmail.com
SOCIAL MEDIA:
Website: https://www.tartinesfrenchcafe.com/
Facebook: https://www.facebook.com/Tartinesfrenchcafe/
Instagram: https://www.instagram.com/tartines_french_cafe/
---