New members Autres
Welcome to our new member: Big Bloom ANZ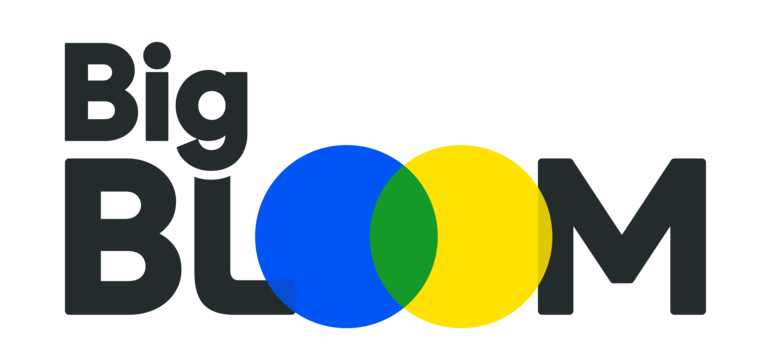 1. Overview of Big Bloom
Big Bloom is a global initiative that organises hackathons for the benefit of non-profit. Its two-pronged mission is to accelerate social innovation while supporting the growth of socially-minded leaders. It was launched in France end of 2018. Since then, over 80 Big Bloom events have been organised in different parts of Europe, Canada, Singapore, Australia and New Zealand.
During 4 online sessions, participants brainstorm in teams on a strategic problem faced by an NFP and propose solutions. To guide them along the Design Thinking method that is used to generate solutions, each team is supported by a professional coach and a designer.
2. Benefits of Big Bloom for Business Partners
Big Bloom Hackathons can play an important role in both your People Development programmes and CSR programmes, combining the best of both worlds. Big Bloom's unique concept represents a high-quality and meaningful L&D programme that focuses on developing critical thinking, empathy, creativity, listening, and public speaking. Because participants work on a real-world challenge (no theoretical case study) with a clear social purpose and impact, participants also contribute to their company's social responsibility commitment.
3. Big Bloom New Zealand
Big Bloom was launched in New Zealand in November 2020 and since then we had 3 very successful hackathons with participants from 2dgerees, Air Liquide, ASB, BNP Paribas, Constellation Brands, Co-operative Bank, Downer, Douglas Pharmaceutical, Fonterra, L'Oreal, NZTE, RNZ, The Warehouse Group… to name a few.
The 4th NZ edition of Big Bloom will take place in 2-5 November for the benefit of Good Bitches Baking who are on a mission to make Aotearoa the kindest place on earth.
4. More information on Big Bloom
For additional information on Big Bloom, you also can:
1. Visit its website: Click here
2. Read a blog by a NZ participant in which he reflects on his experience: Click here