Event report • Focus group • Partners • Networking • Partners
Lunch with Vincent Hebrail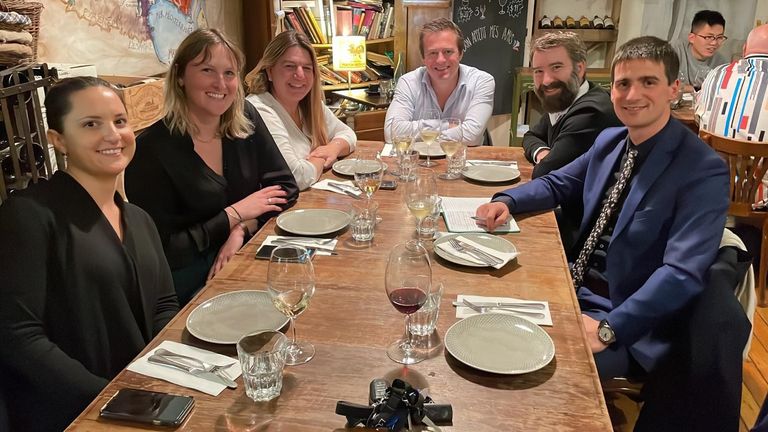 We are thrilled to share the wonderful experience we had at our recent lunch event at Maison Vauron. The event brought together members of FNZCCI from the agriculture and agrofood industry for an unforgettable afternoon of networking, collaboration, and culinary delights.
A special thank you goes out to Vincent Hebrail, who graced us with his presence and shared his valuable insights with the attendees. Vincent's expertise and passion for the industry created an engaging and enriching atmosphere, sparking meaningful conversations and fostering connections among the participants.
The setting at Maison Vauron provided the perfect backdrop for this gastronomic gathering. As we indulged in the finest charcuterie and cheese offerings, we not only savored the flavors but also celebrated the diversity and quality of the products produced by the agriculture and agrofood industry.
We extend our sincere gratitude to our members from the industry who joined us for this special occasion. Your presence and active participation contributed to the success of the event. It was a pleasure to witness the exchange of ideas, experiences, and potential collaborations taking place among the passionate professionals in attendance.
At FNZCCI, we believe that shared experiences and connections are the building blocks of a strong and vibrant business community. Events like these exemplify our commitment to creating valuable opportunities for networking, knowledge sharing, and collaboration.
As we reflect on the memorable lunch at Maison Vauron, we are reminded of the incredible talent, dedication, and innovation within the agriculture and agrofood industry. We are proud to support and represent our members, who continue to push boundaries and shape the future of these sectors.
Thank you once again to all who attended and made this event a resounding success. Stay tuned for more exciting initiatives, events, and networking opportunities as we continue to foster growth, collaboration, and success within our business community.