Event report • Conference & Seminar
FNZCCI Woman & Leadership Committee Launch | Hosted by Spaces K-Road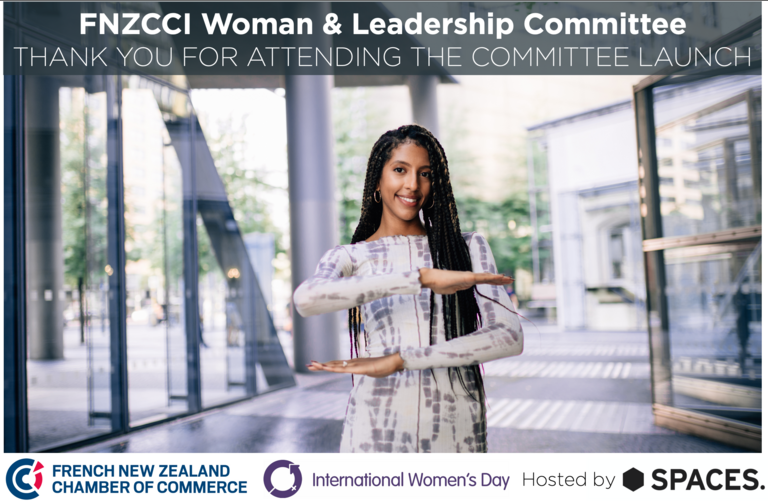 About the Event
The first event of the FNZCCI Woman and Leadership Committee where we learnt from our amazing speaker's experience and company best practices.
Janine Baldwin, National Sales Manager for Grocery and Better Balance Ambassador at Pernod Ricard
Melisa Cohen, Developmental Coach at Pure Results
Tatum McKay, Supply Chain Director at L'Oréal New Zealand
You can know about their company best practices and activities at:
About the Women and Leadership Committee
It marks the beginning of a journey for Woman and Leadership Committee, if want to join the group, please reach Contact(@)fnzcci.org.nz
The Women and Leadership committee aims to develop informative and interactive events for women (and men) within the Chamber and the local business community by:
Enabling women of different nationalities, working and living in New Zealand, to achieve professional and personal success
Giving women a strong voice in the New Zealand business community
Creating opportunities for women to be successful in future leadership roles.
The French Chamber encourages its female and male members occupying senior manager position in MNCs and small businesses to participate in the Business Women Network Committee after meetings. It aims to provide excellent networking opportunities, address work-life balance concerns and develop useful skill sets.
Venue
This event was hosted by Spaces K-Road, 501 Karangahape Road, Auckland CBD, Auckland 1010.
Spaces K-Road in Auckland offers flexible office space, coworking space excellent for networking, and meeting rooms with admin support : https://www.spacesworks.com/auckland/k-road/