Our vision on … • Analyses & Studies • Event report • Events • Committee
FNZCCI Lunch & Learn with Pacific Ventury - Dynamics of group interactions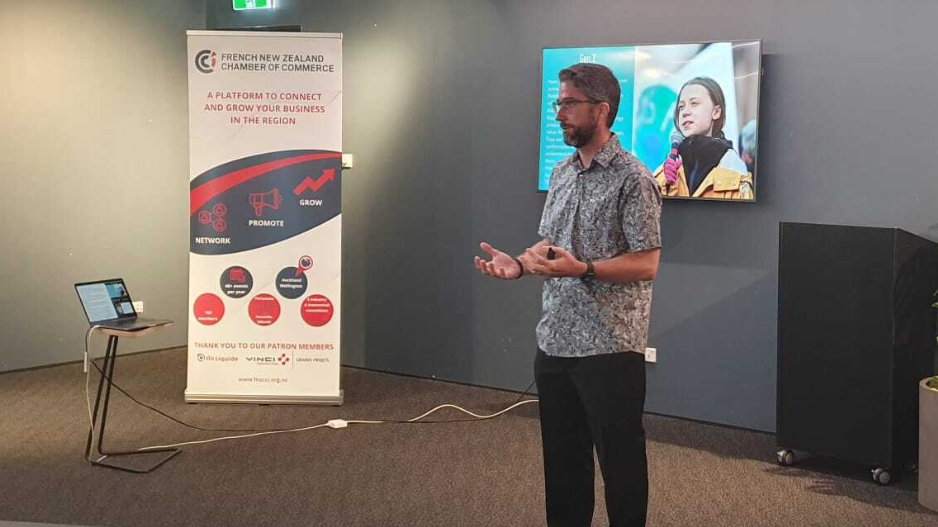 The FNZCCI team worked together with Pacific Ventury to create this new format of Lunch & Learn, the occasion to discuss the Dynamics of group interactions.

BizDojo Ponsonby hosted this unique workshop session about management and leadership of groups within companies. Assured by Philippe, we addressed the following questions:
· What characteristics define a group?
· How to onboard a new employee in your organisation?
· How to create a corporate culture in your company?
· How to attract the Z-generation and make them performed and grow in your team?

This free event recorded a dozen of representatives of New Zealand business. It was a privileged moment for having rewarding exchanges around sweet and salted treats.
Thanks to Little French Pastry for providing food to accompany this event and bring a French Touch of gastronomie in it!
For all attendees or the curious and interested ones among you, stay connected because it could be the first edition of a new regular type of event!

Scroll through the carousel above for more photos of the event.