Companies news • Event report • Partners • VIP event • Partners
Air Liquide 40th Anniversary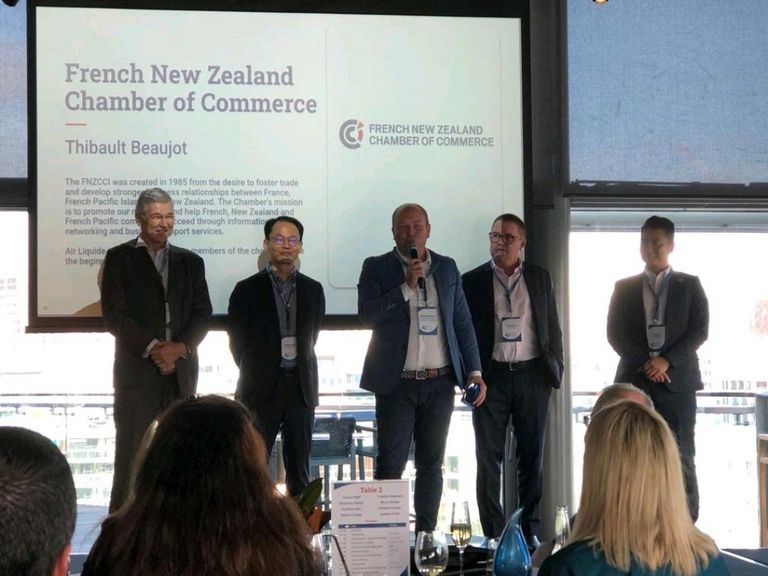 A Big Merci to Air Liquide New Zealand!
We would like to express our heartfelt gratitude to Air Liquide New Zealand for inviting us to their momentous 40th Anniversary celebration. It was an honor to be part of such a special occasion that marked four decades of their outstanding contributions and achievements.
During the event, we were pleasantly surprised and deeply touched when Air Liquide New Zealand presented the FNZCCI with a special award. This token of appreciation signifies the strong bond of mutual support and collaboration that has flourished between our organizations over the years.
Air Liquide New Zealand has been an exemplary partner, consistently embodying the values of excellence, innovation, and sustainability. Their unwavering commitment to delivering high-quality products and services has made a significant impact on the business landscape. We are proud to have been able to contribute to their success story through our continued support and collaboration.
This recognition from Air Liquide New Zealand serves as a testament to the power of partnerships and the value of fostering strong relationships within the business community. It reinforces our belief in the importance of collaboration and working together towards shared goals.
We extend our sincerest congratulations to Air Liquide New Zealand on their remarkable milestone. We applaud their dedication, vision, and remarkable achievements over the past four decades, and we look forward to continued collaboration and mutual success in the future.
Once again, a big merci to Air Liquide New Zealand for the honor bestowed upon us and for their ongoing support. Together, we will continue to create meaningful connections, drive innovation, and shape a brighter future for our business community.