The Central Interceptor is a super-sized wastewater tunnel that will reduce overflows, creating a better environment for you to enjoy.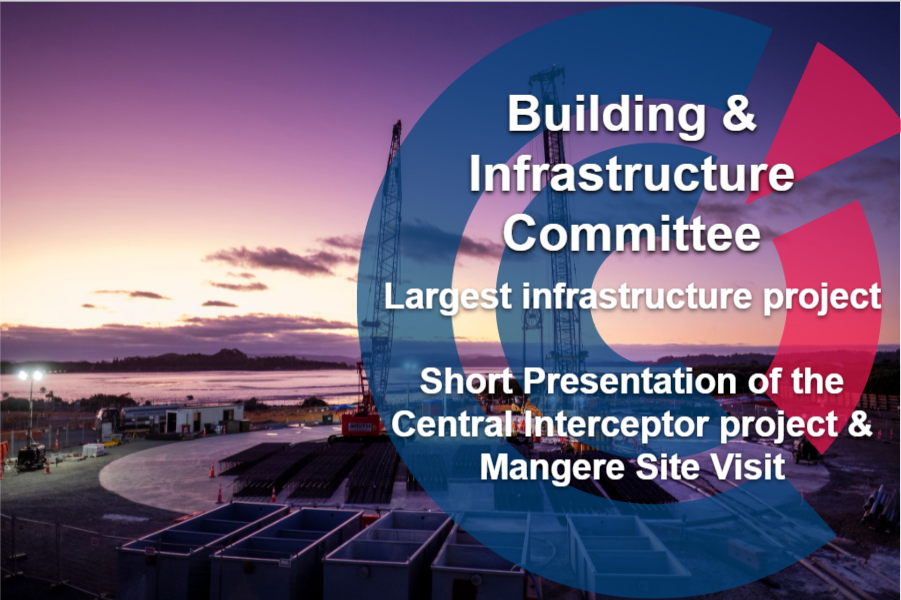 Today, sewage is fully treated except when it rains and then some pipes overflow into our waterways, which isn't nice for you or the environment.
The Central Interceptor is an integral part of Watercare's long-term strategy to effectively manage wastewater within Tāmaki Makaurau, to protect public health and the environment and to provide for growth.

The Central Interceptor will run underground from Western Springs, near the Auckland Zoo, to Watercare's Māngere Wastewater Treatment Plant. It will have several link sewers and shafts along the route for collecting and transferring wastewater into the tunnel.
What to expect:
7.30 am

Welcome participants and breakfast

7.50 am

Short Presentation of the CI project and focus on Construction Progress done at Mangere Site:

Antoine Foulon, Senior Project Engineer - Construction Team
Marie Bonnaud, Project Engineer - Environmental Team

8:20 am

Group photo

8:30 am

On-site visit - where they launched the TBM in July 2021

10:00 am

Closing
Only 20 tickets are available!
Guests who go on-site will need Personal protective equipment (PPE) – We shall encourage participants to bring their own Glasses, gloves, shoes, high-vis pants and long sleeves, when they have. The hard hat will be provided by the contractor.
If you don't have any, let us know the size requirements when you register, at least one week in advance so that Watercare prepare these for you.