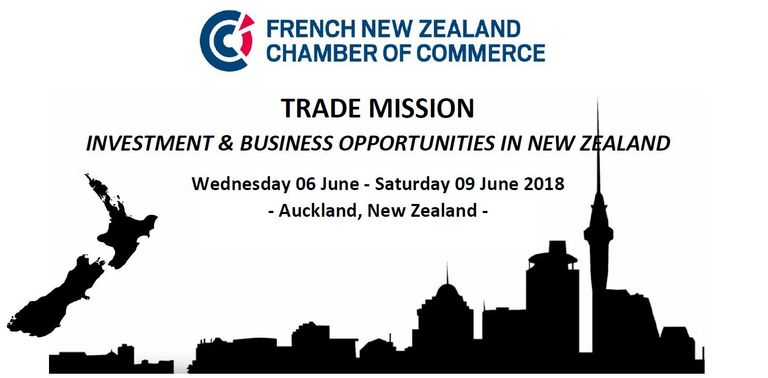 Since 2016, New Zealand has held on to the top spot of the World Bank's ranking of the best places to do business.


Situated strategically in Oceania, its sound infrastructure, strong economy and business-friendly laws enable it to offer to company's great opportunities for business development and set-up.


o Discover New Zealand market and opportunities of growth in Infrastructure, Utilities Industry sectors, Tourism, Consumer Goods and much more…

o Become familiar with the business environment and get a full understanding of requirements to succeed in New Zealand (IP / Norms & Certification / Tax / Immigration).

o Develop your professional network to fast-track you and your company into the French & New Zealand business communities.

o Exchange with local SMEs, mid-sized companies and large groups to benefit from their experience.

o Identify potential business partners to accelerate your business set up.