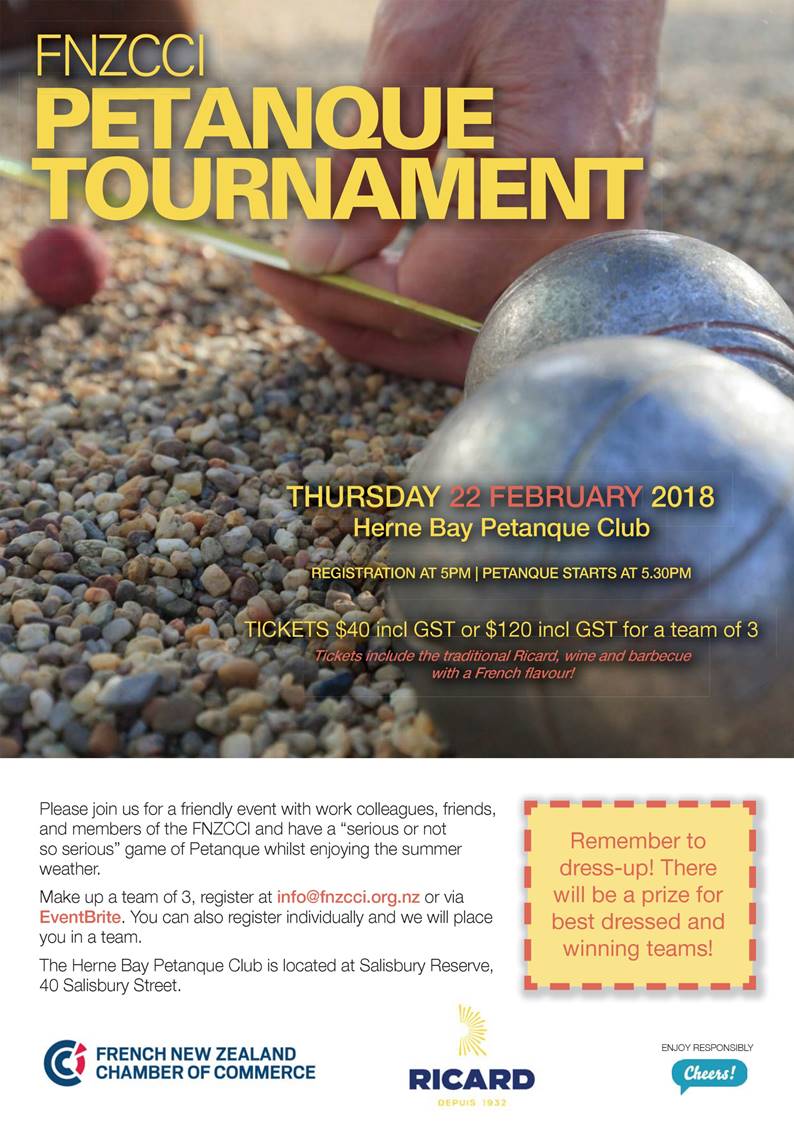 Petanque Tournament 2018 - Register now !!!
We are looking forward to seeing you at the yearly Petanque Contest on 22nd of February at Herne Bay Petanque Club!
Join us for a friendly event with work colleagues, friends and members
of the FNZCCI and have a "serious or not so serious" game of Petanque
whilst enjoying the summer weather.
Make up a team of 3 and choose a name for your team. You can also register individually and we will place you in a team.
Venue:
Herne Bay Petanque Club, Salsbury Reserve, 19 Salsbury street. Auckland 1011
Date and Time:
Thursday 22 February 2018 from 5.00pm
Cost:
Tickets $40 incl GST OR $120 incl GST for a team of 3.
Tickets include the traditional Ricard, wine and barbecue with a French flavour!
Dress code:
Remember to dress-up! There will be a prize for best dressed and winning teams!
Register at info@fnzcci.org.nz or via Eventbrite :
www.eventbrite.co.nz/e/fnzcci-petanque-tournament-2018-tickets-42483426071