This executive lunch is an opportunity to meet peers from other industry, expand your network, strengthen ties and explore commercial opportunities.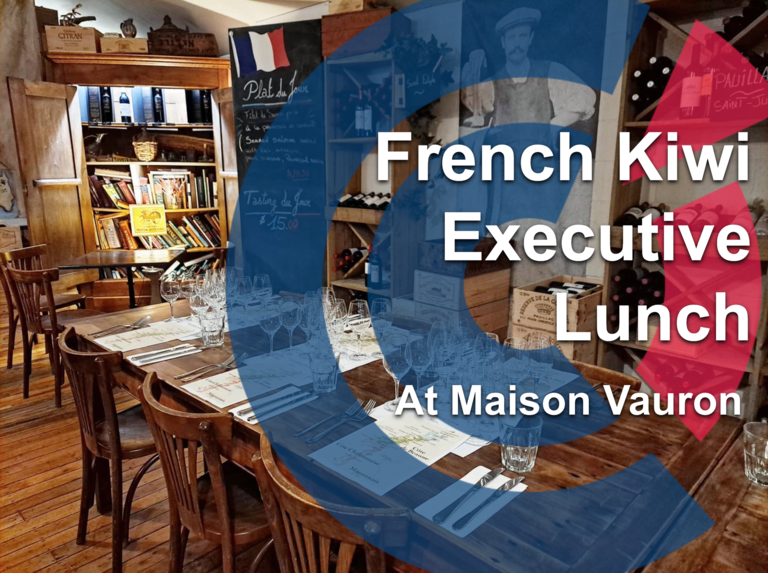 The lunch will start with a standing apéritif where you will hear from two FNZCCI members on how they managed talent acquisition during COVID 19. Marie Leclerc - Director at Spring Professional New Zealand - will speak with FNZCCI President Thibault Beaujot on talent acquisition in corporate companies post Covid. Marianne Murray-Brown - People and Culture Business Partner at Transdev - our second guest, will speak on how Transdev managed to acquire new talents during the Covid pandemic.
- 13 Gold member tickets available.
- 8 Silver member tickets available.
- 5 non-member tickets available only.
if you have any inquiry regarding your membership please write to contact(@)fnzcci.org.nz
About Maison Vauron:
Maison Vauron is a paradise for French food addicts and for those who love discovering new tastes.Their Chef Tony Lai and his team are dedicated to bringing you fresh, authentic food in a relaxed atmosphere that will turn your visit into a special one. Our French Kiwi Executive Lunch should transport you to France and make your experience unforgettable.
Welcome Apéritif:
Canapes
Crémant de Bourgogne
Entrées:
Terrine de campagne et ses condiments OU Gazpacho Languedocien (v)
Wine pairing
Plats du Jour:
Confit de canard à la Bordelaise OU Gnocchis à la parisienne (v)
Wine pairing
Dessert:
Tarte du chef
Coffee