New Zealand's largest family-owned liquor retailor is organising with the FNZCCI a champagne tasting event the 16th of July from 6 to 8PM.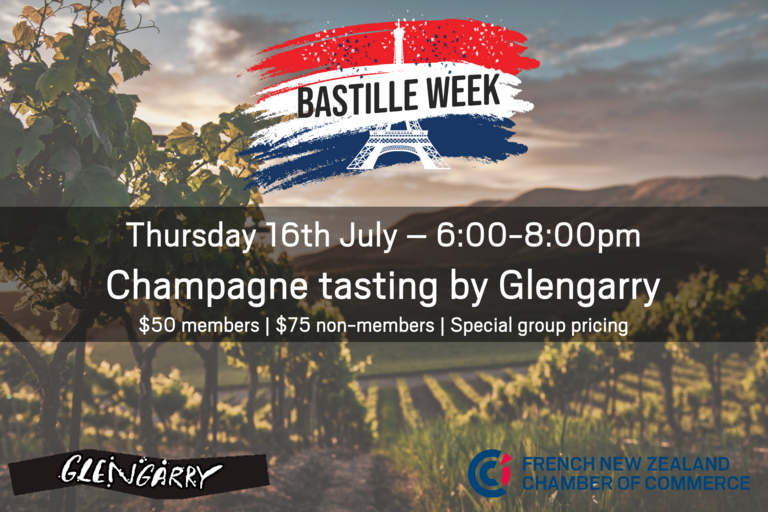 The French New Zealand Chamber of Commerce (FNZCCI) has the pleasure to invite you to its Champagne Tasting with Glengarry during Bastille Week. A Fine Wine Manager will give the guests an overview of Glengarry Wines and the Champagnes we are to taste. 5 different Champagne will be served and paired with cheese during the night.
What started as a winemaking venture in Glengarry Road, Auckland has now developed into New Zealand's largest family-owned liquor retailer, with 17 stores throughout the country. Started by Joseph Jakicevich in 1940 Glengarry was New Zealand's first retailer to hold a liquor licence, importing wine from around the world when we were all still drinking locally made 'hock'.
Venue : Glengarry Victoria Park Wine Room, 118 Wellesley Street West.
Date : Thursday 16th of July
Time : 6:00 to 8:00PM