Little French Pastry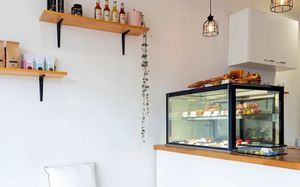 Benjamin & Matthieu are two French Pastry Chefs.
They have both gained their own experiences in France and in New Zealand by working in fine dining restaurants. In 2016, they founded Little French Pastry to bring authentic French flavors and intricately crafted pastries to the New Zealand market. After selling at various farmers' markets for the past two years, they are now pleased to open their own café. The Little French Pastry Café gives us the opportunity to settle down and be even closer to our customers while responding to your personal requests.
We are happy to be working closely with local artisans and suppliers to provide you with the best dishes. As we follow the seasons accordingly with our suppliers, our menu will be changing often.
Little French Pastry
Unit 2, 30 Fleet St, Eden Terrace, Auckland
Open Mon - Sun
8 am - 3 pm
Phone: 021 025 94928
Email: littlefrenchpastry@gmail.com
SOCIAL MEDIA: