A free workshop with Alison Maelzer about redundancy processes, common pitfalls and health and safety issues when working from home.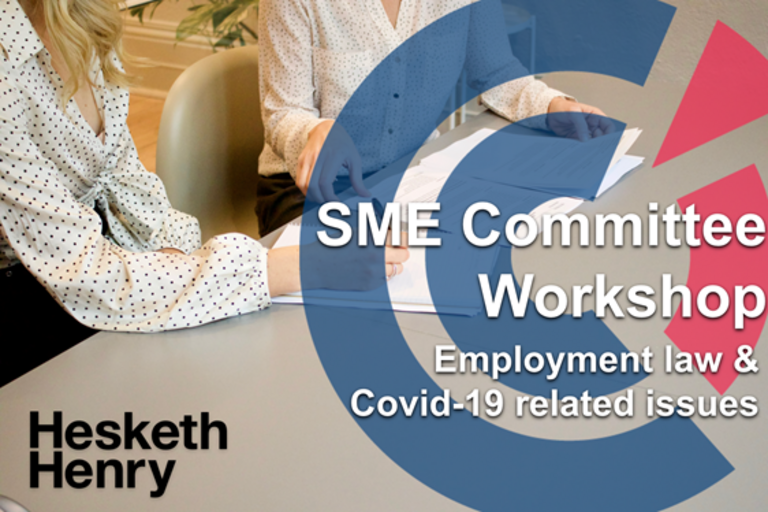 About the Event
In one way or another, every business (and person) has been affected by Covid-19. We have seen numerous news stories about mass redundancies in recent months.
However, whether you are an employer or employee, it is important to understand that there is (or should be) much more to a redundancy process than news articles make out.
Alison Maelzer, partner at Hesketh Henry, will discuss what a redundancy process should involve and common pitfalls to avoid or be alert to for employers and employees. Alison will also cover health and safety issues when working from home and other relevant questions you may have related to Employment law in the context of Covid-19.
Format/ Registration
Join us from 12.45-2 pm on Tuesday the 13th October.
Members - Free
- The workshop will be presented as a Webinar to all FNZCCI members interested in attending.
Please follow this link for the Zoom webinar; https://us02web.zoom.us/webinar/register/WN_2D0xmEZgTyCgsk2Z6OrZIg .
- SME members are invited to join us on site (188 Quay Street, Auckland), at Hesketh Henry law firm to encourage discussions. A complimentary light lunch will be provided.
If you wish to come on site, please register by emailing contact(@)fnzcci.org.nz.
Non-members - $20
Non-members wanting to join either the webinar or workshop on site must get their tickets clicking here.
Speaker
Alison was admitted to the Bar in 2001, and since that time has practised exclusively in the employment jurisdiction. Her background includes large firm and in-house local government experience.
Her experience covers the breadth of employment law issues, representing employers, employees, and unions in matters ranging from statutory compliance to negotiated solutions to employment relationship problems.
Alison provides pragmatic, business-focused advice with a view to minimising cost and time for the client. She ensures that advice is practical, solutions-based and delivered in plain English.