The FNZCCI would like to invite you to attend its November French-Kiwi Afterwork in Auckland.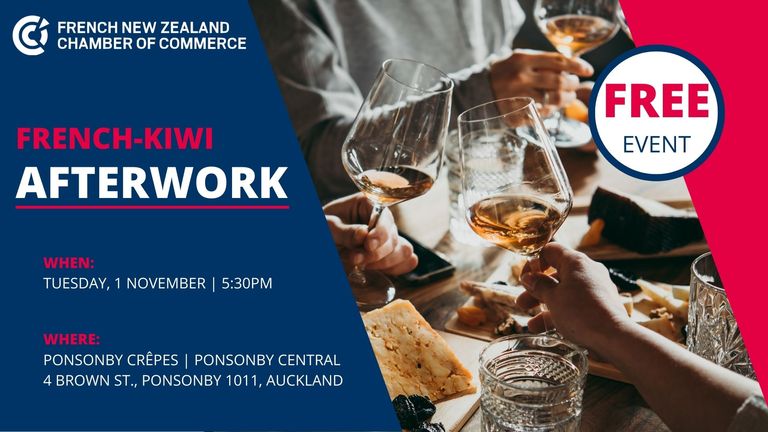 We will welcome you on Tuesday, the 1st of November from 5:30PM at Ponsonby Crêpes, one of our newest hospitality members!
Expand your network by meeting French and New Zealand businesses
Find out about our upcoming events
Opportunity to share with us your ideas and projects that you would like to see happening with the FNZCCI
Complimentary nibbles*
Cash bar with Happy Hour tarifs**
French-Kiwi Afterworks are free to attend and open to members and non-members. They are a great way to connect with the French-Kiwi community in an informal and friendly setup.
* Savoury crêpe tastings - ham and cheese, blue cheese and mushroom | Sweet crêpe tastings - butter and sugar, homemade caramel

** Happy hour pricing on the following - Cider Val De Rance 250ml $8 | Red Wine Saint François Xavier $10 | White Wine Tariquet $10