Are you tired of looking for information in articles? Come and get advice from a licensed immigration advisor on how it will affect your company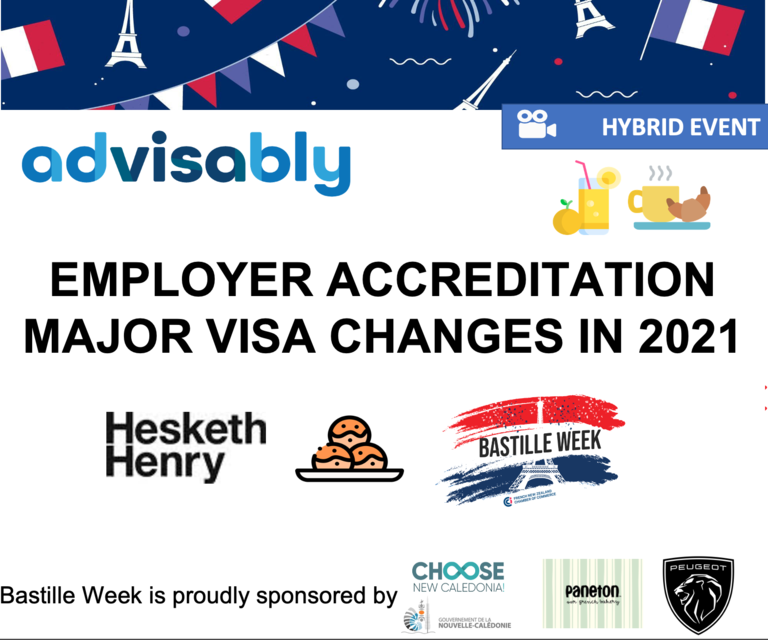 We are pleased to invite you to join us for a breakfast presentation on NZ's major visa changes in 2021. Sebastien Pham, a licensed immigration advisor at Advisably, will explain these changes which will have a significant impact on NZ Employers.

Agenda
When do the changes happen?
Employer Accreditation becomes mandatory
The new visa application process
Employer 'to do list' to for the next 3 months
You will enjoy a breakfast with various French pastries: pain au chocolat, cinnamon swirls, croissant aux amandes, raspberry danishes, blueberry danishes. Time to wake up and chat around a coffee with the other participants.
Bastille Week is proudly sponsored by Choose New Caledonia with New Caledonia Government, Paneton, Peugeot